Hopping 4 A Cure
Recess Olympics
Raising money and awareness for families & individuals with Multiple Sclerosis across the United States, one hop at a time. 
Start A Chapter
Find A Chapter
Keeping It Local
Hopping 4 A Cure™ for Multiple Sclerosis is a Trademarked, Incorporated, Full 501(c)3 non-profit organization that hosts Hopscotch Tournaments & Recess Olympics raising money and awareness for Multiple Sclerosis. 100% of the funds raised stay local to support individuals and famlies in your community affected by Multiple Sclerosis.
With your help, we can all HOP in the HOPE of a world free of Multiple Sclerosis.
COLLEGE SCHOLARSHIPS
We award Scholarships of up to $1,500 to Students who are diagnosed or affected by Multiple Sclerosis at the schools/universities we host events
CAREGIVER SUPPORT
From paying for a Caregiver/aid to assist the family or if a spouse takes off work to care-give and needs supplemental income, we provide financial support to those in need
ALTERNATIVE RESEARCH
With many chapters being located at universities, it's much easier to directly fund those experimenting on the leading edge of medical advancement
Recess Olympics
Go for the Gold and compete against friends, rival organizations and other community groups in one of our intense recess events ranging from 4-Square to Kickball. Other primary events include:
• Capture the Flag
• Jump Roping & Double Dutch
• Hula Hooping
• MORE!
Hopscotch Tournaments
We have ONE Rule: New Is Always Better. In addition to our Four-Square, Hula Hooping, Jump Roping, capture the flag, and kickball competitions, there are 4 Hopscotch events in a Hopscotch Tournament. These are the Official Hopping 4 A Cure Rules:
• Speed Hopscotch: (Individual, Timed) Hop the length of the Hopscotch Grid 4 times (2 laps)
• Endurance Hopscotch: (Individual, Timed) Hop the length of the Hopscotch Grid 12 times (6 laps)
• Challenge Hopscotch: (Individual, Bracketed) Hopscotch Tournament using Beanbags to eliminate their opponent
• EXTREME Hopscotch: (Teams of 3-5, Bracketed) Obstacle Course & Relay Race across Five (5) Consecutive Hopscotch Grids
Olympic Trials
Bespoke, monthly Recess competitions, focused on one specific Recess Activity, including Dodgeball, 4 Square, Basketball/Knockout, etc.
Each month, our chapters host these to raise funds and practice in preparation for the big Recess Olympics!
Fundraisers
Honoring a loved one. Giving back on a birthday. Deciding to start a creative activity/event to support those affected by Multiple Sclerosis. There are many reasons why people set up fundraisers for Hopping 4 A Cure. What is yours?
What Drives Us
Our Story
The joke began on October 13th 2010. High school Juniors, David Nassau and Gary Wexler, 'Suited Up' based on a reference from their favorite TV show, 'How I Met Your Mother' telling their friends that they were the first two Varsity Hopscotchers at Marjory Stoneman Douglas High School. Three months later, they organized the first of what is now referred to as the Recess Olympics, raising money and awareness for Multiple Sclerosis in Honor of David's father, who was diagnosed with MS a few years earlier.
Each chapter is entirely student and community run, with 100% of all funds raised going directly to a local community member affected by MS. Bring a new tradition to your school or community and help people in your community hop in the hope of a cure for Multiple Sclerosis.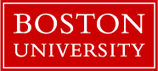 Get Involved!
Join the movement hopping across the nation and leave a legacy on the chapter in your community.
10 YEAR ANNIVERSARY FUNDRAISER
10/13/20 – 01/21/21  – Continuous Fundraiser starting the day the idea started until the first official Hopscotch Tournament!
10 YEAR ANNIVERSARY
JANUARY 21, 2021 – Celebrating the 10 year anniversary of our first Hopscotch Tournament at Marjory Stoneman Douglas
"My mom (Dx. when Kayla was 8) is my best friend. my number one supporter and is the strongest person that I know. She does not let anything hold her back and works hard to show my brother and I how we can achieve anything we put our minds to."
"Multiple Sclerosis forced me to grow into a much better person than I was before my diagnosis. I appreciate life, family, friends, and every part my existence so much more."
Casey's mom was diagnosed with Multiple Sclerosis around 11 years ago when he was only 10 years old. Hopping 4 A Cure helped Casey and his family pay for his higher level education!
"Multiple Sclerosis taught me that if I can't get to a goal to then find another path, not give up on the goal. Multiple Sclerosis has impacted my life by making me a different, and better, young woman."
Featured Recess Olympians
Shanli J.
Founder, Boston University
Hopping 4 A Cure really taught me how to speak professionally with others and develop connections with a variety of different people. It also gave me a sense of fulfillment that I was making something of my own while still being a student. I am so happy to be working with them for a long time!
Sazzad M.
Founder & Member, South Florida/University of Florida
Hopping 4 A Cure has been a great experience for me, because I was able to develop many skills that I will be able to implement in my future, I got to meet many young, determined, and like-minded individuals, and I had the opportunity to positively contribute to my community and campus.
Sarah K.
Founder, Georgia State University
Hopping 4 A Cure is full of hardworking and dedicated volunteers. This organization has become something I am very passionate about and am so excited to be bringing to the Atlanta community! Our recess fundraising events and our cause are unlike any other!